1
Conducting a Relevant Literature Review
All Rights Reserved © 2015
Richard W. Schwester
What is a Literature Review?
Once a researcher has identified a broader topic and formulated a "researchable" research question and a
set of hypotheses, the step immediately thereafter is to begin your literature review. For both the fledgling
research methods student and the seasoned researcher, the literature review is the single most important
part of the research process. As its name implies, a literature review is an inventory and summary of
previous scholarly research that pertains to your research topic broadly and to your research question (or
questions) more specifically. I underscore scholarly research because, all too often, students believe that a
literature review includes news periodicals and non-academic trade publications. "Scholarly" means
"peer-reviewed" research. By peer-reviewed I mean research papers that 1) follow the social scientific
principles of research, and 2) have been evaluated for their quality by academics that have published
scholarly papers and/or books that deal with the topic. Peer-reviewed is sometimes called "refereed." The
two terms are synonymous. With scholarly publications, your academic peers critique the quality of your
work. They make recommendations as to how this work can be improved, and make editorial decisions
regarding whether a paper should be published or not published. Most peer-reviewed journals conduct
their review process in a double-blind format. This means that the writer of the paper does not know who
is reviewing the paper, and the reviewers do not know who has written the paper. This is meant to reduce
the likelihood of biased judgments – i.e., giving a friend who happens to be a colleague the benefit of the
doubt or being overly punitive to a colleague for personal reasons. Most scholarly outlets have at least
two peer reviewers. Some have as many as five. Reviewers are typically given the choice of accepting the
paper as is (this is very rare); inviting the author to revise and resubmit the paper after changes have been
made per the suggestions of the reviewers (after resubmission the paper will be reevaluated in the same
manner as the initial review); or rejecting the paper altogether. It is important to note that just because an
author is invited to resubmit his or her paper does not mean that it will be accepted.
Peer reviewed articles have a standard format. This format includes: an abstract, introduction, literature
review, methodology, findings, discussion / conclusion, and finally a reference section. These sections are
standard, and although they might vary somewhat from discipline to discipline, the vast majority of peer
reviewed articles follow this format. An abstract is a short summary of the article that is presented prior to
the article's full text. The introduction of the article contains the research question and a statement of
purpose – i.e., "The purpose of this article is to…" The introduction can include the hypothesis or
hypotheses, or they could be presented in the methodology section. Either is acceptable. The introduction
also includes a statement as to why the research has value. While the research obviously has value from
the point of view of the author, the broader value of the research must be conveyed to the reviewers. The
literature review presents articles relevant to the research question presented in the introduction. The
methodology section outlines the manner by which the author will answer the research question and test
the corresponding hypothesis (or hypotheses). The methodology section identifies the empirical tool (or
tools) and discusses the methods of data collection. The findings relate to what the author discovered per
the empirical tools and the analysis of the data collected. The discussion and conclusion puts the findings
in context. It reduces statistical and analytical jargon into lay terms, and discusses the implications of the
findings relative to the existing literature. Finally, the references show what previous works were cited
throughout the article.
2
Box 2.1
A Literature versus an Annotated Bibliography
Literature Review Annotated Bibliography
Purpose Summarizes and explains the
most important and timely
research pertaining to a given
topic or research question.
Provides an organized list of
resources pertaining to a given
research topic.
Structure Resources are synthesized into
paragraph form.
Resources are typically arranged
alphabetically in list form.
Components Synthesizes the resources
whereby articles with similar
findings are grouped together
under broad headings.
Each resource is listed using a
formal citation style (usually
APA or Chicago), which is
followed by a short summary
paragraph that includes an
assessment of the resource's
relevancy and importance to the
topic being studied.
Buttram, C., MacMillan, D. & Koch, R.T. 2012
Recall the primary purpose of a literature review is to find and summarize previous scholarly work, and it
serves several fundamental purposes. First, the literature review allows a researcher to grasp an
understanding of the "body of knowledge" accumulated on a given research topic. Second, it helps a
researcher to develop the methodology to answer his or her research question(s). It provides a "context"
for your research by identifying the main theories and scientific findings related to your topic and
research question(s). Third, it helps to identify gaps within the existing literature, gaps that may influence
a researcher to alter or augment his or her research focus. Fourth, a literature review helps to identify
leading scholars and their seminal works. This, in turn, could lead to future partnerships and research
collaborations, and it provides you with valuable resources – that is, scholars who might be willing to
address any questions that may arise throughout the course of your research. The overarching value of the
literature review is this – the answers to all methodological problems are contained within the literature.
A common mistake students make is thinking that the literature review is a means of answering one's
research question or testing one's hypothesis. This is simply incorrect. Remember that a literature review
is a compilation of other people's research. It is summary of existing research studies. It is in no way
meant to answer one's research question, nor should it be used to confirm or reject one's hypothesis.
Carrying out the methodology that is designed is how a researcher answers a research question and tests a
hypothesis.
3
Figure 2.4
Purposes of a Literature Review
Schwester 2014.
Purposes of a Literature
Review
Find other scholarly
research pertaining to
your research topic
Identify potential
research topics
Examine
relationships between
previous research
Identify a theoretical
basis for your
research
Identify scholars with
whom you might
work
Identify influential
works in the field
Identify methods
used in other research
Clarify and refine
your research method
4
Conducting a Literature Review
The advent of the Internet and large electronic databases, some of which are repositories for thousands of
academic journals, has made searching for and finding relevant literature very user-friendly. The days of
venturing into the bowels of libraries and photocopying dusty paper journals are, by and large, gone.
Keyword searching using terms associated with your research question and topic generally is how one
goes about searching the electronic databases of today. This is a very inexact science, however. When
searching you need to try a host of search terms and combinations. It is a trial and error process. It is one
that requires patience and a willingness to sort through a number of search terms and phrases that lead
nowhere.
With this research question — Do students that attend research methods class more frequently perform
better than students that attend class less frequently – you might begin keyword searching using the
following search terms:
 "Student attendance and research methods class performance"
 "Student attendance and class performance"
 "Student attendance and course grades"
 "Going to class and college grades"
 "Attendance and college success"
 "Missing class and course grades"
Slight variations in the search terms are necessary to capture all possible and relevant articles.
Once you begin to find articles, the question becomes: what are articles are relevant – which is to say,
which articles should be included in your literature review? This is a judgment call whereby a researcher
will have to determine if an article is in line with the topic and research question. First and foremost, you
want to include articles that deal specifically with your research question. Articles dealing with class
attendance and student performance in research methods (or other related courses such as statistics or
research design) serve as the core of your literature review. Secondary articles that should be included
deal with attendance and student performance is other types of courses. These courses could range from
English literature, to chemistry, to foreign languages. Even though these studies might not deal with
research methods (and research methods-type courses), they still focus on attendance and performance as
it relates to courses of higher education. This makes them very relevant. Articles on the periphery would
include studies that examine "other" factors in addition to class attendance that might impact student
performance in college courses. It is important to address the other factors that might come into play in
predicting how well a student does in the classroom. Recall that a deductive research question must have
clearly defined relation whereby "x" impacts "y" presumably. In this case, attendance presumably impact
performance, whereby attendance is the "x" and performance is the "y." The "y" portion of the deductive
research question equation is the part that we as researchers want to explain. We want to explain the
reasons why some students excel and why others do not. Any articles that touch on the "y" should be
included as well. They are considered "periphery" (see Figure 2.5) in that they are not central to the
research question at hand, but they are important insofar as they will help design the methodology to
answer the research question. This will become more apparent as we discuss variables in Chapter 3.
5
Figure 2.5
Which Articles to Include
Example: Do students that attend research methods class more frequently perform better than
students that attend class less frequently?
Schwester 2014
To better illustrate this, consider a keyword search of an electronic journal catalogue called EBSCO Host
Online Research Databases. The keyword search of "college class attendance and student performance"
yielded a number of relevant articles that could be classified as core, secondary, and periphery. An article
entitled "The Effect of Attendance on Undergraduate Methods Course Grades" published in the journal
Education would likely be considered core given that it mirrors the stated research question. Another
article in the same journal entitled "Attendance and Student Performance in Undergraduate Chemistry
Classes" would be considered secondary given that it deals with the research question in the context of
other courses. Finally, an article entitled "The Effect of Student Time Allocation on Academic
Achievement" published in Education Economics would be considered periphery because it addresses a
factor other than attendance that might impact student performance in college courses. Figure 2.6
illustrates this more.
Periphery: Articles that deal with student performance in
college generally.
Secondary: Articles that deal with
attendance and student performance in
"other" college courses.
Core: Articles that deal with
attendance and student
performance in research
methods courses (or similar
type courses).
6
Figure 2.6
Core, Secondary, and Periphery Article Examples
Core articles
(Focuses on the research
question explicitly)
"The Effect of Attendance on Undergraduate Methods Course Grades"
"A Cross-Disciplinary Perspective on Explaining Student Performance
in Introductory Statistics"
"Making Research Methods Concepts Relevant for Students: An
Illustrative Study on Low Self-Control, Class Attendance, and
Student Performance"
Secondary articles
(Focuses on the research
question in the context of
"other" courses)
"Class Attendance in College: A Meta-Analytic Review of the
Relationship of Class Attendance With Grades and Student
Characteristics"
"Attendance and Student Performance in Undergraduate Chemistry
Classes"
"Pharmacy Student Absenteeism and Academic Performance"
"Class Attendance and Performance in Principles of Economics"
"Interaction of Absences and Grades In A College Course"
(psychology undergraduate)
"Effects of Recording Attendance on Grades in Introductory
Psychology"
"Why Attend Class? A Dilemma"
"It Costs to Cut Class"
"The Impact of Attendance and Student Characteristics on Academic
Achievement: Findings From an Undergraduate Business Management
Module"
Periphery articles
(Focuses on "other" factors
impacting student performance)
"Factors Affecting Performance in an Introductory Sociology Course"
"Supplemental Instruction Improves Grades But Not Persistence"
"Motivation, Learning Strategies, Participation and Medical
School Performance.
"The Effect of Student Time Allocation on Academic Achievement"
"Determinants of Grades in Maths for Students in Economics"
7
"Sleep and Academic Performance in Undergraduates: A Multi-
Measure, Multi-Predictor Approach"
"Affectivity, Achievement Motivation, and Academic Performance in
College Students"
"Correlates of College Grades"
"Collegiate Alcohol Consumption and Academic Performance"
"Is Alcohol Consumption Associated with Poor Academic
Achievement in University Students?"
"The Effect of Secondary School Study Skills Preparation on First-
Year University Achievement"
"Weight, Socio-Demographics, and Health Behaviour Related
Correlates of Academic Performance in First Year University
Students"
"Predicting Grades in College Course"
Schwester 2014
Using the keyword search "student class attendance and grade in statistics" using the electronic database
EBSCO Host Academic Search Complete yielded 6,602 potential articles. Needless to say, all 6,602 of
these articles will not be relevant to your literature review. In fact, the vast majority of these articles will
have very little to do with attendance and performance in research methods and other related courses. As
a researcher, you need to either 1) refine your search terms making them more specific so as to reduce the
total number of hits, or 2) comb through this listing in a systematic way that quickly eliminates articles
that are not relevant. When combing through a long list, keep in mind that the articles are typically sorted
by relevancy in accordance with the search terms. In other words, the first ten pages of articles will be
more relevant to your research topic than the next 10 pages. The relevancy of each successive page of
articles becomes less and less as you move forward. Therefore, you rarely need to go through all the
pages. Another thing to keep in mind is using the title to filter out articles. In this case, judging a book by
its cover so to speak is advantageous for weeding out irrelevant articles. If the title passes muster, then
move to the abstract. If a given article passes the title and abstract tests, then put it in the "possible
inclusion" pile. Once your possible inclusion pile reaches critical mass, let us say 10 to 15 articles, then
you should begin reading further to determine which articles from this pile will be included and which
will be discarded. When reading the body of the article, try to quickly identify the research question or
questions. Once you have done this, skip to the methodology section of the article. Between the research
question and the method you should be able to determine if the article is right for your literature review.
Referring back to Figure 2.5, the articles that fall under the category of "periphery" are the other factors,
in addition to attendance, that might impact student performance. It is important to cast a wide net when
trying to identify the other factors that could impact student performance. These other factors are referred
to as "extraneous" or "control" variables, and this will be explained in great detail in Chapter 3. A quick
review of the titles indicates that some of the other factors that might impact student performance range
from motivation, to socio-demographic factors – which might include for example race and ethnicity,
gender, parents' education level, and so on – to alcohol consumption and study skills developed in
secondary school. When you have a wide range of articles that discuss a wide range of other factors that
8
might impact your "y" factor (i.e., student performance in this case), then you can be reasonably confident
that you have conducted a thorough review of the literature.
In addition to peer-reviewed journals, there are other potential sources of academic research that could be
used for a literature review. These include books, conference proceedings, dissertations, and government
reports. Everyone reading this understands that books can be great sources of information. The thing to
keep in mind when considering using a book for a literature review is the quality of the press that
publishes the book. Not all presses are the same. For instance, university presses tend to be more
scholarly, and thus are better suited for literature reviews. This is not always the case though, as there are
many commercial presses that produce academically rigorous books on a host of research subjects – e.g.,
Wiley and Sons, Taylor and Francis, and Prentice Hall to name a few. You want to avoid so-called
"vanity presses" or "self-publishing" presses. With vanity presses, authors pay to have their books
published. These presses are little concerned about academic rigor and the quality of the work. Rather,
they exist to publish virtually anything provided the author is willing to pay a fee.
Conference proceedings are a collection of academic papers that were written for presentation at an
academic conference. Typically, a select number of papers are chosen to be included in the proceedings
after a review process – although not necessarily a formal peer review process as is the case with journal
articles. More prestigious conference proceedings only include the "best" papers presented, while less
academically rigorous proceedings may include most or all of the papers presented. The proceedings are
similar to an edited book, where each authored paper represents a different chapter.
Ph.D. dissertations are a good source of information as well. Everyone that earns a Ph.D. or related
research doctorate must complete a dissertation. A dissertation is an original research project that makes
an academic contribution to an existing body of knowledge. The process of completing a dissertation is
guided by the same research principles that guide academic books and peer reviewed journal articles.
While dissertations are not formally peer reviewed, they are evaluated by a committee of academic
experts (usually consisting of three to five members). These experts make recommendations throughout
the process, and ultimately each doctoral candidate must orally "defend" his or her dissertation before this
committee. The dissertation defense typically includes a rigorous question and answer session.
Finally, government at all levels (federal, state or provincial, and local) sometimes conduct studies in
house or hire outside experts (usually academics) to conduct research. These reports are usually
disseminated online and can be easily found using an Internet search engine.
Writing a Literature Review
Writing a literature review requires summary and synthesis. Let us discuss the summary aspect first.
When summarizing an article or other scholarly work that you have deemed appropriate for your
literature review you want to include the following:
1) The purpose of the article should be stated. This might include a paraphrased version of the
author's stated purpose or the research question. For example, if an article presents the
research question "Do students that attend research methods class more frequently perform
better than students that attend class less frequently?" you might begin by writing: "Jones
(2013) (FYI – when referencing an article or scholarly publication in text, you want to refer
to the author or authors by last name followed by the year of publication in parentheses.)
examines the relationship between student attendance and student performance in
undergraduate research methods courses." Paraphrasing the article's research question is
good way of showing the relevancy of the article. It is important to note that paraphrasing
means putting the authors words into your own. Paraphrasing is about finding your voice as a
9
writer. Paraphrasing is not simply changing a few words of the original work and claiming
those words as your voice.
2) You want to briefly touch on the methodology of the article. In other words, identify the
empirical tool or tools used by the author to answer the stated research question – e.g., "The
author collected data using a survey completed by 500 students that had taken research
methods at John Jay College of Criminal Justice." You always want to provide the reader
some details about what the author or authors did to answer the research question. Again, you
need not provide every detail, but a brief description of the empirical tool or tools used will
suffice.
3) You want to report the findings that are most relevant to your research question. Articles, and
especially longer scholarly works such as books, may have several research focal points. It is
therefore important to include findings that directly address your research question or the "y"
factor of the relationship within your research question. You want to avoid reporting about
findings that are not relevant to your research question.
How you organize and present your literature review is equally as important as determining which
articles, or portions or articles, you include. This is the synthesis part of the literature review. As a general
rule, articles with similar findings should be grouped together under a general heading. Using our
attendance – performance example, let us assume that your literature review consists of 15 articles. Five
articles report findings that show attendance does impact student performance. Four articles report that
there is no relationship between attendance and performance. The remaining six articles discuss "other"
factors independent of attendance that impact student performance. As a rule, you would group together
the five articles that find a relationship between attendance and performance under a sub-heading that
might read: "Attending Class Results in Better Grades." You would do the same for the remaining
articles.
It is also acceptable to group articles based on methodology. That is, if you have three articles that use
surveys to assess class attendance and student performance, then you could discuss these three articles
together given their methodological similarities regardless of their findings. At the same time, if you came
across four articles that used some sort experimental method, then you could group these together as well.
You can also group articles chronologically, which allows the researcher to present changes in the
literature over time. This approach, however, is not often used because it does not require any "synthesis."
When writing up your literature review, be sure to use direct quotations sparingly. Quoting is not writing.
Over quoting is a common mistake because students either 1) are not proficient enough writers, or do not
feel proficient enough to paraphrase technical material, or 2) they do not understand some portion of the
article that they think is important and thus it should be reported (i.e., a statistical result). If you read
something that is not understandable given the article's use of more esoteric statistical procedures, or
perhaps a methodological approach that is overly complex, then it is important for the student to gain
some working knowledge of those terms. Do additional research and gain a layperson's knowledge of
what was done.
_____________________________________________________________________________________
Box 2.2
Finding Scholarly Articles
Where to look for scholarly articles? Despite the fact that the academic world has changed drastically in
the last decade and made research more open and accessible thanks to the internet, scholarly articles are
10
still a commodity and are available in many instances only in the commercial bibliographic databases, i.e.
through the library, where you have to be identified as a legitimate user. Keep in mind that databases can
contain more than articles, so analyze the results of your search and mark off the search box to include
only scholarly (peer-reviewed) articles in the search.
Familiarize yourself with the databases offered through your library by reading their description, studying
the library recommended subject guides, or just talking to the librarians. Some databases are strictly
specialized; some are aggregators that will search through journals covering several disciplines. Check the
listing of the library databases in the box on your right for the list of suggested specialized library
databases.
Useful databases of scholarly articles include:
1. EBSCO Host – Provider of over a hundred specialized databases covering practically all areas of
knowledge. The search can be performed either in an individual database or in multiple databases
simultaneously.
2. JSTOR – a collection of complete runs of hundreds of academic journals in full-text except for
the current issues (last 2-5 years depending on the copyright agreements between the JSTOR and
the publishers).
3. LexisNexis Academic – Legal Research part of LexisNexis Academic has access to a vast
collection of law reviews. News part allows searching for newspaper and magazine articles in
English and some other languages. LexisNexis Statistical provides data from state and federal
government reports, private sector sources, and international intergovernmental organizations.
4. Project MUSE – Online database of more than 200 journals in humanities and social sciences
from nonprofit publishers.
5. Public Affairs Information Service (PAIS) – Indexes resources in public affairs and policy for
use by the government, the business/financial community, researchers and students. Emphasis is
on factual and statistical information. 1400 periodicals as well as books, reports, and federal and
state documents are arranged by subject and indexed by author.
6. Sage Public Administration Abstracts – Quarterly issues contain approximately 250 items from
important recent literature in public administration. Included are abstracts of books, articles,
pamphlets, government publications, speeches and legislative research studies. Arranged in broad
subject categories with author and subject indexes.
7. Scopus – Access to peer-reviewed journal titles from international publishers in science,
technology, social science and medicine. Results can be refined by author affiliation, funding
source, and more. Coverage from the 1960's to the present.
8. Social Sciences Full Text – indexes more than 415 English-language periodicals in anthropology,
criminology, economics, law, geography, policy studies, psychology, sociology, social work, and
urban studies.
9. Springerlink – Hundreds of scholarly journals published by Springer and an index to Springer
Books. Coverage from 1997 to the present.
_____________________________________________________________________________________
SOURCE: Adapted excerpt from the John Jay College Library and Research and Information Resources
for Public Administration. http://guides.lib.jjay.cuny.edu/content.php?pid=303217&sid=2485884
http://unpan1.un.org/intradoc/groups/public/documents/aspa/unpan020143.pdf
Literature Review Terminology
There are a number of commonly used terms and phrases that appear in social science research papers. As
a professor of research methods, I have found that students who are less familiar with the concepts of
research methodology and statistics benefit from a short discussion of these terms and phrases. After all,
while the purpose of research methods courses is to learn the "language" of social science research, the
11
literature review process begins early in the process, and as a result students will not have learned some of
the terminology encountered when reading scholarly articles. Commonly encountered terms and phrases
include:
 Dependent variable (also known as a left hand variable in economics): The variable that
a researcher wants to explain. It is the primary factor driving the research. It is the "y"
in the research question equation.
 Independent variables (also known as predictor variables, correlates, control variables,
or extraneous variables): These are variables that impact the dependent variable. The
primary independent variable is the "x" in the research question equation.
 Positive linear relationship: A relationship between two variables where if the value of
one variable increases, the other increases. Alternatively, it is a relationship between
two variables where if the value of one variable decreases, the other decreases.
 Negative linear relationship (also known as an inverse relationship): A relationship
between two variables where if the value of one variable increases, the other decreases.
Or, if the value of one variable decreases, the other increases.
 Curvilinear relationship: A relationship between two variables where if the value of one
variables increases, the other increases to a point and then decreases. Or, if one variable
decreases, the other decreases to a point and then increases. On a graph a curvilinear
relationship looks like an inverted "U" or a "U."
 Null hypothesis: the default position that there is no relationship between two variables.
 Type I error: Incorrectly rejecting the null hypothesis. In other words, it is concluding
that a relationship between two variables exists when in fact it does not.
 Type II error: Incorrectly accepting the null hypothesis. In other words, it is concluding
that a relationship between two variables does not exist when in fact it does.
 Statistically significant or statistical significance: A statistically significant result does
not occur by chance – i.e., a statistically significant result is one where the researcher
can be reasonably sure (within some acceptable margin of error) that the result is
accurate. For example, if a sample of research methods students shows that there is
"statistically significant" positive relationship between attendance and class
performance, then we can be fairly certain, within some acceptable margin of error, that
this result is trustworthy. Results that are not-statistically significant are given little
credibility in social science research.
 Multiple regression analysis: An inferential statistical method that allows one to observe
the relationship between a dependent variable and multiple independent variables. It
allows inferences to drawn and predictions to be made about a larger population
stemming from the results of a randomly selected subset of that population – otherwise
known as a sample.
 Mean: the arithmetic average of a given variable. To calculate this, you take all values
for a given variable, add them together, and then divide by the total number of values.
 Standard deviation: the degree to which a variable's values are clustered around the
mean. A high standard deviation indicates that the values are less clustered around the
mean. There is more data variability, more data dispersion relative to the mean if a
variable has a high standard deviation. Conversely, a low standard deviation indicates
that a variable's values are clustered more tightly along mean. A low standard deviation
implies lower data variability.
 Descriptive statistics: the process of quantitatively describing the main features of your
data. Also referred to as "summary statistics" because you are essentially summarizing
your information. These types of statistics include the mean, standard deviation, and
frequency and percentage distributions.
12
 Inferential statistics: the process of drawing conclusions or making inferences about a
sample that represents a larger population. Regression analysis is one example of, and a
commonly used, inferential statistical technique.
This is not meant to be an exhaustive list by any means, but these are some of the terms that are widely
used in social science articles.
_____________________________________________________________________________________
Box 2.3
Widely Circulated Journals in the Field of Public Administration
Administration & Society
Administrative Science Quarterly
Administrative Theory & Praxis
American Review of Public Administration
Governance
Government Finance Review
International Journal of Organization Theory and Behavior
International Journal of Public Administration
Journal of Policy Analysis and Management
Journal of Public Administration Research and Theory
Journal of Public Policy
Policy Studies Journal
Public Administration Quarterly
Public Administration Review
Public Budgeting and Finance
Public Finance Review
Public Performance and Management Review
Public Personnel Management
Review of Public Personnel Administration
_____________________________________________________________________________________
Schwester 2014
References
Buttram, C., MacMillan, D. & Koch, R.T. (2012). Comparing the Annotated Bibliography to the
Literature Review. UNA Center for Writing Excellence.
Rietz, J.M. (2010). Online Dictionary for Library and Information Science. Retrieved September 16,
2014, from http://lu.com/odlis/.
Additional Resources
Florida Gulf Coast University. Conducting and Writing Literature Reviews. (n.d.). Retrieved September
16, 2014, from http://fgcu.libguides.com/content.php?pid=220417&sid=1830005.
Taylor, David. Writing the Literature Review (Part 1). (n.d.). University of Maryland. Retrieved
September 16, 2014, from https://www.youtube.com/watch?v=2IUZWZX4OGI.
Taylor, David. Writing the Literature Review (Part 2). (n.d.). University of Maryland. Retrieved
September 16, 2014, from https://www.youtube.com/watch?v=UoYpyY9n9YQ
University of Toronto. (n.d.). The Literature Review: A Few Tips On Conducting It. Retrieved September
16, 2014, from http://www.writing.utoronto.ca/advice/specific-types-of-writing/literature-review.
13
University of Wisconsin – Madison. (n.d.). The Writer's Handbook. Learning, How to Write a Review
of Literature. Retrieved September 16, 2014, from
http://writing.wisc.edu/Handbook/ReviewofLiterature.html.
---
Don't use plagiarized sources. Get Your Custom Essay on
Conducting a Relevant Literature Review
Just from $10/Page
Are you busy and do not have time to handle your assignment? Are you scared that your paper will not make the grade? Do you have responsibilities that may hinder you from turning in your assignment on time? Are you tired and can barely handle your assignment? Are your grades inconsistent?
Whichever your reason is, it is valid! You can get professional academic help from our service at affordable rates. We have a team of professional academic writers who can handle all your assignments.
Plagiarism free papers
Timely delivery
Any deadline
Skilled, Experienced Native English Writers
Subject-relevant academic writer
Adherence to paper instructions
Ability to tackle bulk assignments
Reasonable prices
24/7 Customer Support
Get superb grades consistently
Online Academic Help With Different Subjects
Literature
Students barely have time to read. We got you! Have your literature essay or book review written without having the hassle of reading the book. You can get your literature paper custom-written for you by our literature specialists.
Finance
Do you struggle with finance? No need to torture yourself if finance is not your cup of tea. You can order your finance paper from our academic writing service and get 100% original work from competent finance experts.
Computer science
Computer science is a tough subject. Fortunately, our computer science experts are up to the match. No need to stress and have sleepless nights. Our academic writers will tackle all your computer science assignments and deliver them on time. Let us handle all your python, java, ruby, JavaScript, php , C+ assignments!
Psychology
While psychology may be an interesting subject, you may lack sufficient time to handle your assignments. Don't despair; by using our academic writing service, you can be assured of perfect grades. Moreover, your grades will be consistent.
Engineering
Engineering is quite a demanding subject. Students face a lot of pressure and barely have enough time to do what they love to do. Our academic writing service got you covered! Our engineering specialists follow the paper instructions and ensure timely delivery of the paper.
Nursing
In the nursing course, you may have difficulties with literature reviews, annotated bibliographies, critical essays, and other assignments. Our nursing assignment writers will offer you professional nursing paper help at low prices.
Sociology
Truth be told, sociology papers can be quite exhausting. Our academic writing service relieves you of fatigue, pressure, and stress. You can relax and have peace of mind as our academic writers handle your sociology assignment.
Business
We take pride in having some of the best business writers in the industry. Our business writers have a lot of experience in the field. They are reliable, and you can be assured of a high-grade paper. They are able to handle business papers of any subject, length, deadline, and difficulty!
Statistics
We boast of having some of the most experienced statistics experts in the industry. Our statistics experts have diverse skills, expertise, and knowledge to handle any kind of assignment. They have access to all kinds of software to get your assignment done.
Law
Writing a law essay may prove to be an insurmountable obstacle, especially when you need to know the peculiarities of the legislative framework. Take advantage of our top-notch law specialists and get superb grades and 100% satisfaction.
What discipline/subjects do you deal in?
We have highlighted some of the most popular subjects we handle above. Those are just a tip of the iceberg. We deal in all academic disciplines since our writers are as diverse. They have been drawn from across all disciplines, and orders are assigned to those writers believed to be the best in the field. In a nutshell, there is no task we cannot handle; all you need to do is place your order with us. As long as your instructions are clear, just trust we shall deliver irrespective of the discipline.
Are your writers competent enough to handle my paper?
Our essay writers are graduates with bachelor's, masters, Ph.D., and doctorate degrees in various subjects. The minimum requirement to be an essay writer with our essay writing service is to have a college degree. All our academic writers have a minimum of two years of academic writing. We have a stringent recruitment process to ensure that we get only the most competent essay writers in the industry. We also ensure that the writers are handsomely compensated for their value. The majority of our writers are native English speakers. As such, the fluency of language and grammar is impeccable.
What if I don't like the paper?
There is a very low likelihood that you won't like the paper.
Reasons being:
When assigning your order, we match the paper's discipline with the writer's field/specialization. Since all our writers are graduates, we match the paper's subject with the field the writer studied. For instance, if it's a nursing paper, only a nursing graduate and writer will handle it. Furthermore, all our writers have academic writing experience and top-notch research skills.
We have a quality assurance that reviews the paper before it gets to you. As such, we ensure that you get a paper that meets the required standard and will most definitely make the grade.
In the event that you don't like your paper:
The writer will revise the paper up to your pleasing. You have unlimited revisions. You simply need to highlight what specifically you don't like about the paper, and the writer will make the amendments. The paper will be revised until you are satisfied. Revisions are free of charge
We will have a different writer write the paper from scratch.
Last resort, if the above does not work, we will refund your money.
Will the professor find out I didn't write the paper myself?
Not at all. All papers are written from scratch. There is no way your tutor or instructor will realize that you did not write the paper yourself. In fact, we recommend using our assignment help services for consistent results.
What if the paper is plagiarized?
We check all papers for plagiarism before we submit them. We use powerful plagiarism checking software such as SafeAssign, LopesWrite, and Turnitin. We also upload the plagiarism report so that you can review it. We understand that plagiarism is academic suicide. We would not take the risk of submitting plagiarized work and jeopardize your academic journey. Furthermore, we do not sell or use prewritten papers, and each paper is written from scratch.
When will I get my paper?
You determine when you get the paper by setting the deadline when placing the order. All papers are delivered within the deadline. We are well aware that we operate in a time-sensitive industry. As such, we have laid out strategies to ensure that the client receives the paper on time and they never miss the deadline. We understand that papers that are submitted late have some points deducted. We do not want you to miss any points due to late submission. We work on beating deadlines by huge margins in order to ensure that you have ample time to review the paper before you submit it.
Will anyone find out that I used your services?
We have a privacy and confidentiality policy that guides our work. We NEVER share any customer information with third parties. Noone will ever know that you used our assignment help services. It's only between you and us. We are bound by our policies to protect the customer's identity and information. All your information, such as your names, phone number, email, order information, and so on, are protected. We have robust security systems that ensure that your data is protected. Hacking our systems is close to impossible, and it has never happened.
How our Assignment  Help Service Works
You fill all the paper instructions in the order form. Make sure you include all the helpful materials so that our academic writers can deliver the perfect paper. It will also help to eliminate unnecessary revisions.
2.      Pay for the order
Proceed to pay for the paper so that it can be assigned to one of our expert academic writers. The paper subject is matched with the writer's area of specialization.
3.      Track the progress
You communicate with the writer and know about the progress of the paper. The client can ask the writer for drafts of the paper. The client can upload extra material and include additional instructions from the lecturer. Receive a paper.
4.      Download the paper
The paper is sent to your email and uploaded to your personal account. You also get a plagiarism report attached to your paper.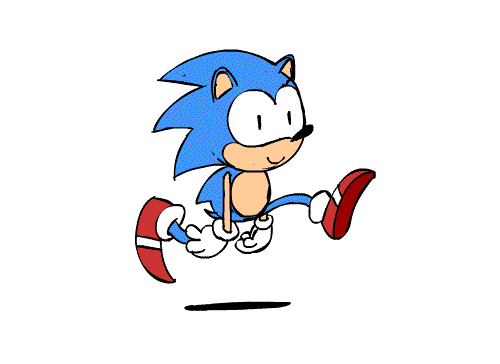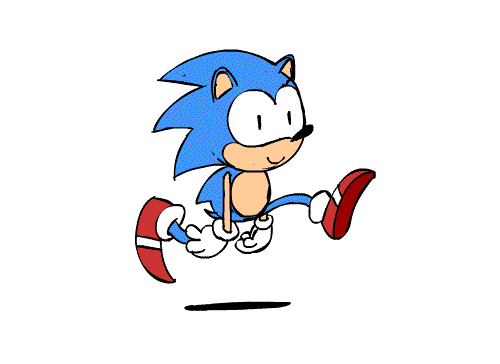 PLACE THIS ORDER OR A SIMILAR ORDER WITH US TODAY AND GET A PERFECT SCORE!!!
---